Marketing, targeted to your customer type.
Local Business Marketing should do the following.
Show on Page 1 of Google
Be on the first page in multiple spots.
Generate Ratings & Reviews
Social proof generates new customers.
Target YOUR Customer Type
Ads are affordable if targeted correctly.
Create Regular Content
Content brings in new & old customers.
Generate Calls & Visits
Your website MUST be setup correctly.
Follow Up Customers
Customer experience is your reputation.
Show on Google and Local Directories.
SimpleStuff lists your business information where it needs to be, search engines, social profiles, local directories, and all with consistent brand information and images.
Your business should be on page 1 of Google search results for it's search term, and with all it's content correctly filled in.
Customers will find you on a range of different websites, you need to be listed everywhere, doing this also helps push down competition.
Knowing which social platforms to be on is important, not all are right for your business, each have their unique benefits and styles.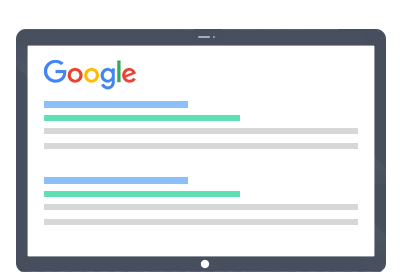 Content, Reviews & Customer Follow Up.
SimpleStuff produces regular content for businesses, review generation systems, and procedures to receive feedback from customers. All proven concepts for increasing sales and the customers experience.
Having regular content shows customers you're active, and it also plays a big role in ranking in search results.
Reviews carry far more weight than you realize, they'll be the reason a customer chooses you over your competitor.
Customer experience and follow up is critical for generating word of mouth business, it's actually how many businesses grow so fast.
Targeted Ads using Google & Facebook.
SimpleStuff has the experience and knowledge to make advertising on Google & Facebook affordable for your business. We can target your specific customer types, in select areas for as little as a few $'s a day.
Running Ads is one of the best ways to get new customers.
Online ads give you the data to see which text and photos are working and which are not, making it easy to update your ads for better results.
Knowing which ad campaigns and techniques to run, such as discounts, visitor tracking and email collection, is critical for having success.
Marketing Package
This Marketing Package is designed to grow your business online, and generate customers.
MONTHLY
content, advertising, reviews, follow up
1 Blog post per month. ~ this helps search rankings, and also shows you're active.
4 Scheduled Facebook page posts per month. ~ staying active on Facebook is a must.
Managed Facebook & Google Ad Accounts. ~ target your customers, build brand awareness.
SEO (search) checkup & updates. ~ we keep working to improve your search rankings.
Local directory listings kept up to date. ~ google search/maps, yellow, finda, etc.
Review and follow up emails. ~ we'll help you bring in customer reviews on your profiles.
30 minute phone call each month. ~ discuss what's working and what needs to be done.
Same services, but payment is yearly. ~ we provide a 16% discount ($998) when you pay yearly.
Try us first, switch plans later. ~ most of our clients switch to yearly payments after experiencing the results.
Setup A FREE Meeting Now!
We start every project by meeting our clients face to face to discuss the following points:
Your businesses online needs.
Timeline to get things up and running.
Note: due to the amount of setup and registration that is done to get your business using these systems, as well as the time required to have results show in search results, we require a 6 month commitment.
Client Testimonials
We pride ourselves on our work and the experience we bring to our clients.
Diverse Panel NZ
"SimpleStuff managed the whole process, creating the perfect website for my business, as well as bringing new clients via their marketing."

Pro Switch Electrical
"My online stress is gone, before I worried if things were working, or if I was missing out, now I'm able to focus on my business knowing it's all managed!"

Anderley
"I've been using SimpleStuff for years, and couldn't be happier with my experience! Easy to work with, and always solving my requests quickly."